Membership in agencies and organizations
Agrievolution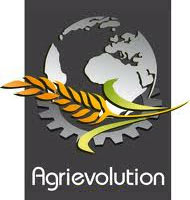 Agrievolution originated with the World Summit on Agricultural Mechanization created and organized in 2008 by the Unacoma organization of the time which was held in Rome May 30 and 31 for the purpose of analyzing the trends on the markets of reference, developing relations between associations in the sector and providing those involved in these production chains with forecasts of economic trends in the primary sector in various areas of the world.
Agrievolution has become an international association which groups the acronyms representing agricultural machinery manufacturers in the leading countries of the world: CEMA representing the European manufacturers and the manufacturers' associations in Brazil, South Korea, Japan, India, the United States, Turkey and Italy.
The specific activities of Agrievolution include monitoring demand for agricultural machinery and equipment in various areas of the world and dealing with associated issues such as safety standards and environmental compatibility in farm work and economic development models in various areas of the planet. Above all, there was the organization of a biennial forum on agricultural mechanization, held each time in different locations, and setting up meetings on specific themes, especially one for monitoring the world market in the sector by the Agrievolution Economic Working Group.
Agrievolution is made up of a secretariat and a Steering Committee, which can bring in figures who represent their association at a senior level. Those on the committee have the right, as Full Members, to participate and vote on all members. This means for the manufacturers' associations which have organized the Agrievolution meetings as well as the for maximum number of three outside members, General Members, brought into the Steering Committee.
The president of the body is always the representative on the committee who organized the most recent forum whose term expires following the meeting of the forum whereas the vice president is named for the organization of the forum to follow.
---